"When milestones are hit or insights revealed, readers may feel it with him...An engaging, vulnerable and analytical writer...His greatest feat is bringing his past painfully full circle...A deeply sincere guide for survivors of past trauma in search of self-actualization."
What a wonderful book to read and learn about Michael's personal story! The book is beside my bed every night in case I need a little encouragement to live life. Loved the tools and exercises at the end of the chapters! This book really is a miracle to my life.
I enjoyed how the author merges his life's story as a novel with his personal growth path. It made me think and reflect a lot about my experiences, life is challenging for everybody, happiness is a choice.
"An enlightening story about the tough realities one faces in life and great methods for how to best deal with them."
An enlightening story about the tough realities one faces in life - and great methods for how to best deal with them - A Rare Book of Enlightenment
The benefit of personal growth and self-discovery is that we become better human beings with the strength to endure and carry on, and then we may experience something magical when we begin to reach out to others. We discover a feeling that is so rewarding and fulfilling: the fact that we can make a difference to others. Here is to your willingness to begin with making a difference with yourself.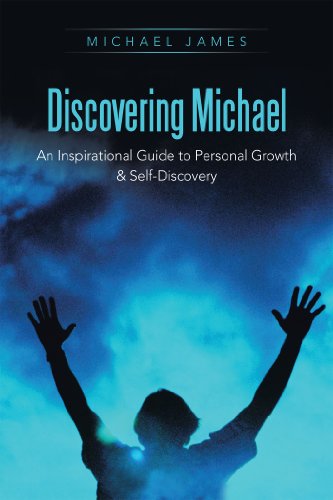 Discovering Michael is an inspirational guide for those interested in personal growth & self-discovery. It provides you with an understanding from a "users" perspective of what the journey is like, along with the "tools" available to help you achieve your personal goals. Mostly, I hope, this will be a catalyst and inspiration for your own growth, a decision to take that long and hard look within to identify and change those unhealthy beliefs about yourself and of life itself. Discovering Michael is a guide filled with bits of wisdom and suggestions to help you find and experience the love, meaning and happiness you deserve in your life!
Take a Look Inside on Amazon
The most powerful learning from my years of research and facilitation on leadership development, along with my own aspiration to be a great leader, is that truly great leaders operate from a strong moral compass and personal foundation, which I refer to as the Leadership Foundation. This includes Self Awareness (your sails), strong Personal Beliefs & Values (your rudder) and a powerful understanding of their Purpose (your compass).I realized that there is a critical gap in how we currently develop our leaders. Traditional leadership development focuses on developing specific competencies and behaviors such as active listening, coaching, strategic planning, etc. It was evident that the primary motivation for most of the participants attending leadership development courses was to put a check on their checklist, work their development plan, or just to complete the training, not on applying what was learned. The gap relates to first understanding our motivation which is what drives our behaviors versus the behaviors themselves. Closing this gap requires that we take a hard look within to examine and understand our attitude, beliefs, values, and purpose to identify what our true motivation is.
Take a
Look Inside
on Amazon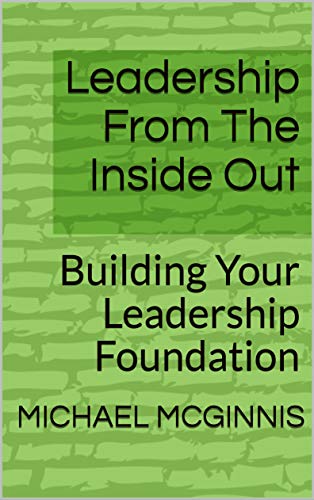 This book is a refreshing change from the conceptual to the practical. I found myself thinking about the "leaders" I have worked for and with over my career and how I felt and how productive I was in each situation. The author does a great job distilling down to the true essence of leadership. This book is a roadmap for personal discovery and a journey to a better leader with personal stories to reinforce the points. Well done!
There are Bosses and there are Leaders... In this book, Michael clearly and concisely shares the ins and outs of leadership and how easy it is for a leader to become just another boss. From his vast experience and expertise, the author shares a strategy on how to become a consistent and effective leader in any field and with any team. Extremely refreshing book, I would recommend to anyone that wants to lead people the right way.
This is a great book for anyone in business looking to enhance their leadership skills. Michael McGinnis teaches the most important techniques of becoming a great leadership. What I loved most about the book is where he writes that great leaders build up the employees in their organization first, and these inspired employees then build a great organization.